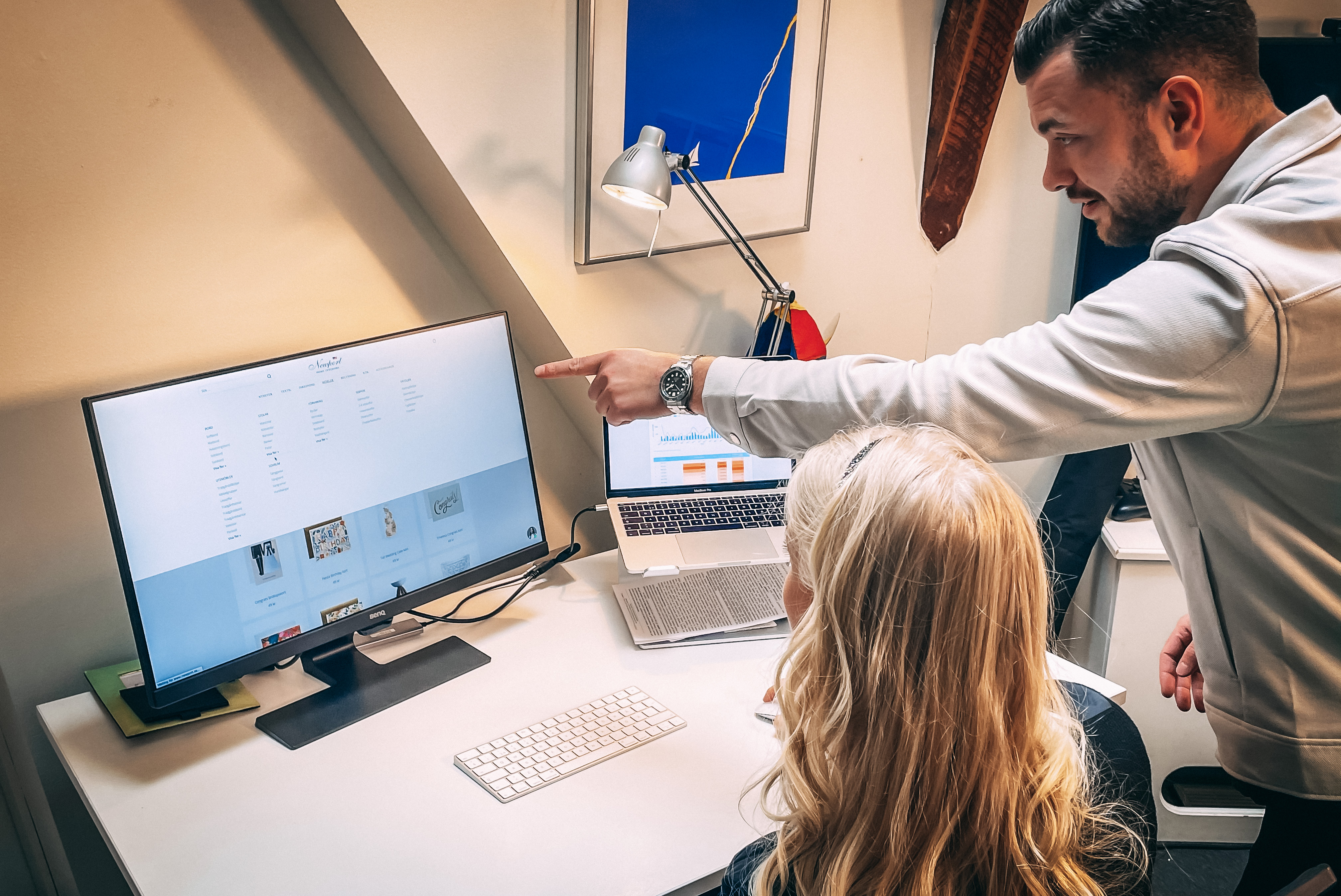 Mapiful: A Global Success Story
Mapiful sells custom posters that are designed to turn your fond memory into something tangible.
It was started back in 2015 as a hobby project by four friends who shared a passion for technology, design and maps. The idea of creating custom wall art seemed like a fun way to bring these three aspects together. The project quickly grew in popularity which inspired Edvin and his team of friends to put more energy into it. Today, Mapiful offers free shipping across the globe and practices sustainable ways for printing.
Mapiful creates posters that you can customize the way you want. You can get a poster designed for a date that holds meaning to you or to celebrate a milestone, something you're proud of. You can even order a print of stars aligned exactly the way they were on a memorable night! Anything that's a lovely reminder of your story can be designed beautifully by Mapiful to be hung on the wall of your living room.
"We started Mapiful with the same purpose that still drives us today. To create products that bring that warm fuzzy feeling inside when you see them and let you love the places where you spend your time in just a little bit more"
-Edvin Broback, CEO Mapiful
Mapiful-Keywordio Collaboration
The Keywordio-Mapiful collaboration feels like it was written in the stars. Since early 2020, the collaboration has grown stronger than ever. Keywordio's expert guidance, strategic insight and fresh ideas have successfully driven Mapiful forward in its journey of something truly meaningful.
Growth with Keywordio
Keywordio was a key for Mapiful's rapid growth. Its Google Ads channel grew by +65% YoY while its profitability increased by 5% in the first year of collaboration. Keywordio continues to be a growth partner responsible for driving Google Ads. It contributes to Mapiful's overall strategy with Growth Workshops for the board and key team members.
Google Ads - Finding the right balance
When we dived into Mapiful's account and looked through their data, we realized that there are a lot of things that didn't look right. We suggested changes keeping in mind their business model and came up with actionable ideas that would benefit them over time. In a close conversation with Henrik Enström - Head of Marketing at Mapiful, he shared that before Keywordio came into the picture, Mapiful wasn't doing much with Google Ads. After having us on board, we tweaked their Google Ads account to find the "right balance" that worked really well for Mapiful.